the vicious five
rock
espaço
CELEIROS
sábado 26 - 23 horas
espectáculo integrado nas noites do
fike 2005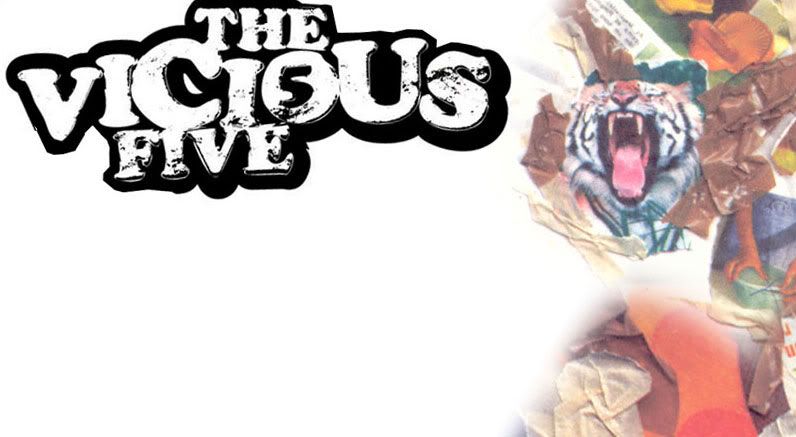 THE VICIOUS FIVE!!!
This quintet was born out of an invisible Lisbon, made of suburban trips, of boredom as fuel and motive of copyright crimes and of the praise of celebration over spectacle. Their punkrock foundations are set in combos such has X-acto, Sannyasin, Renewal, Croustibat or As Good As Dead.

Somewhere in 2003, Paulo S., Rui M., Joaquim A., Edgar L. e Bruno C. band up with a good name and a few ideas. Later that year they self release their debut EP "THE ELECTRIC CHANTS OF THE DISENCHANTED". Since then they have been playing around Portugal and Spain, and are now promoting their most recent release, their debut album: "UP ON THE WALLS". The album was released in Portugal by the local label, LOOP RECORDINGS, in late summer 2005.

The campaign for the youth uprising is on the road. Come all, come together for the PARTY and the Revolution.

CELEBRATE IS REVOLUTION! If the future is ours, we want it NOW!
POWER TO THE KIDS!

www.thevicious5.com